Home » Hairy, Mature & Daddies » Marc Angelo & Canadad's Fuck Fest
Marc Angelo & Canadad's Fuck Fest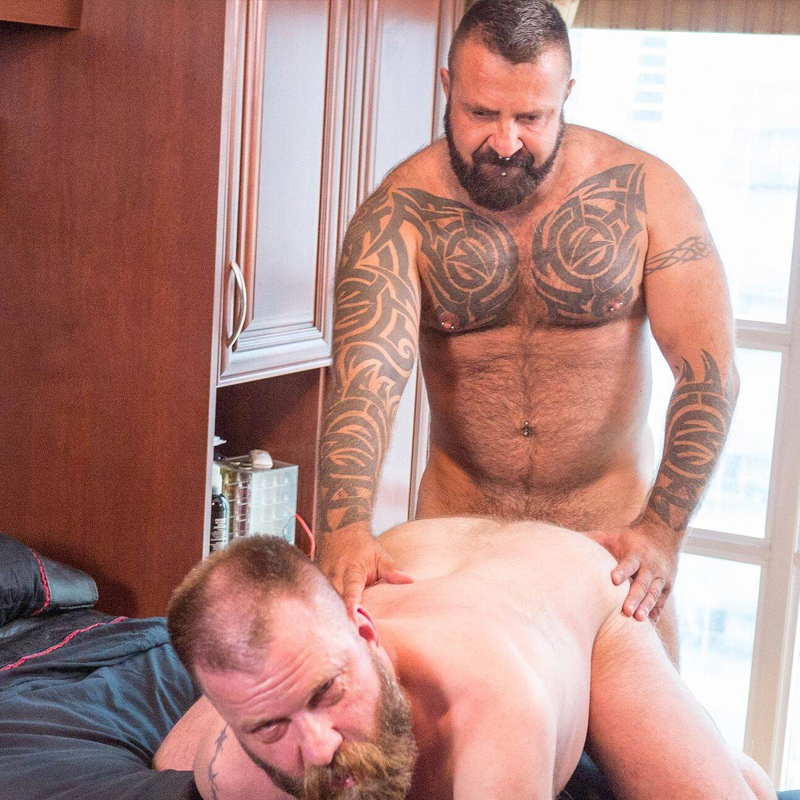 Ever ready to fuck, turned on by men in general, he can go from power bottom to power top with the flip of a switch. Which is exactly what has happened for this scene with Canadad. The bearded muscle bear knew he was going to own Canadad and that's exactly what he sets about to do. The chemistry between these two hairy bearded men is very apparent, and as the fur and tattoos blend to create one giant fuck fest, the sweat broke out on my forehead and my shorts were soaked.
After a heated makeout session that's long enough to whet Canadad's appetite, the two take turns sucking each other but only long enough to get Marc's cock wet with spit. He's soon teasing hairy bear Canadad with his pierced, curved, uncut cock. And when he slides home, down to the balls, into Canadad's chub ass, his prowess as a top is soon evident by the look on Canadad's face. The two bears go to pound town in what proceeds to be the hottest, sweatiest, hairiest bear porn you've seen in quite some time.
Raw hairy daddies, bareback fucking. If there's anything better than that we haven't come across it yet. I hope this video makes you as wet as it made me. This video will literally leaving you cumming back for more.
Check out more hot videos at malesharing.com/directory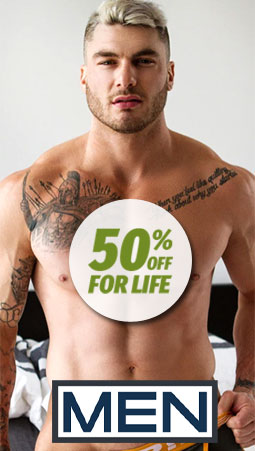 $1.00 Gay Porn Trials